Project Management
Helping San Diego by providing web, technology, and UX project management.
Are you or your company taking on a new web, new business, marketing or technology project? Or perhaps there has been an opportunity that you have wanted to pursue, but you have not had the necessary time to research or begin. We can help by organizing, facilitating and managing projects.
We are experienced in Project Management fundamentals as taught by the national Project Management Institute (PMI). At Transcend, we are certified in project management and are practicing PMI members. On a full-time or contract basis, we can help you efficiently manage projects from definition through completion in the following areas:
Internet, Website & E-commerce
Marketing Channels & Business Development
Creative Design
Print & General Technology
Warehouse Fulfillment
Transcend Solutions™ President, Eric DeSio began managing Internet projects in 1995. Responsible for managing the first major revision of Mail Boxes Etc.'s, (Entrepreneur Magazine's #1 Franchisor in Postal and Business Services) international HQ web site, he went on to begin integrating Mail Boxes Etc.'s operations with the Internet.
Our project management services have been utilized by leading companies including, HP, General Atomics, US Marines, Paychex, and more.
Project management principles apply to all projects, if you are undertaking a project in an area not listed above, we may still be able to help.
Contact us today to discuss your project management needs.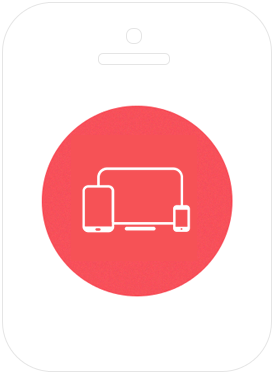 Contact us today to learn more about
the things we do for you.